Are you really going to send your Sweet Valentine just a tacky old e-card, email or text message on Valentine's Day? Really? Oh wow, you need some help in that department don't you! Forget about today's technology, that's far too impersonal and inhuman and just go for the romance. Show him or her how much you really do care, get back to basics and send a proper paper greeting card! You never know, it might just spice up your Valentine's Day!
Necklaces below are available here in my store:
Click on store name.
Golden Jackal



So you need a helping hand to find just the right card?
There's plenty on offer and you don't even need to leave your home, office, or even your chair!
Just take a look at these, one click and you'll have a card on it's way, plus you know what? It will even be posted out for you to anywhere that you choose. So simple and yet too easy, all you have to do is sign your name to the card or if your cheeky enough you can sign it, "Your Secret Admirer" and keep them guessing. :-)
Are you a Romantic?
Here's a few food ideas to help you set the mood.
Go ahead, here's how to do it!
STRAWBERRIES DIPPED IN CHOCOLATE
We all know strawberries dipped in chocolate are a winner for Valentine's Day. Simple but delicious, this is the most romantic recipe.
Ingredients (serves 8)
150g milk chocolate
150g dark chocolate
150g white chocolate
750g large strawberries, washed, dried
Method
Line a baking tray with baking paper. Break milk chocolate into even pieces. Place into a heat-proof bowl. One-third fill a saucepan with water. Bring to the boil over high heat. Reduce heat to low. Place chocolate bowl over saucepan (don't let bowl touch water). Stir with a metal spoon until smooth. Dip one-third of the strawberries into chocolate. Place onto tray. Repeat with dark and white chocolate. Refrigerate until set.
SWEETHEART JAM DROPS
Makes 10
Ingredients
125g butter, softened
1/3 cup caster sugar
1/2 teaspoon vanilla essence
1 egg yolk
1 1/4 cups plain flour, sifted
5 tablespoons raspberry jam
Method
Preheat oven to 180°C.
Grease 2 baking trays. Line with baking paper.
Using an electric mixer, beat butter, sugar and vanilla until light and fluffy.
Add egg yolk.
Beat to combine.
Add flour.
Stir to combine.
Roll 2 tablespoons of mixture into a ball.
Repeat with remaining mixture to make 10 balls. Place balls 10cm apart on trays.
Using the palm of your hand, flatten each ball to form a 7cm round, shaping edges to remove any cracks. Gently press a 5cm heart-shaped cutter into the center of each round, being careful not to cut the whole way through. Using the tip of a small knife, scoop out the dough to make a heart shaped indentation. Gently smooth indentation. Fill each heart with 2 teaspoons jam, spreading out to edges. Bake for 15 to 20 minutes or until light golden. Cool on trays. Serve.
SPARKLING STRAWBERRY COCKTAIL
Preparation Time 5 minutes
Ingredients
(serves 2)
30ml strawberry liqueur
2 large strawberries, washed, hulled, sliced
1 x 200ml btl chilled dry sparkling white wine
Method
Divide the liqueur and strawberries evenly between 2 serving glasses. Top each glass with the sparkling wine to serve.
Notes Swap it: To make sparkling mocktails, swap the strawberry liqueur and sparkling wine for
cranberry juice and lemonade.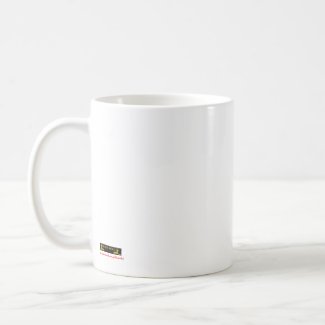 CHOCOLATE BROWNIE CARAMEL HEARTS
Indulge in some Valentine's Day romance with these sweet treats sure to melt hearts.
Makes 12
Ingredients
150g butter, chopped
180g dark chocolate, chopped
1/2 cup caster sugar
2 eggs, lightly beaten
1 1/4 cups plain flour
2 tbsp cocoa powder
220g-block caramello chocolate, frozen, chopped (see tip)
Cocoa powder, to decorate
Method
Preheat oven to 180°C/160°C fan-forced. Grease a 18cm x 28cm rectangular slice pan. Line base and sides with baking paper, allowing a 2cm overhang a long ends. Place butter and dark chocolate in a medium saucepan over medium heat. Cook, stirring for 3 to 5 minutes or until smooth. Remove from heat. Stir in sugar. Set aside for 5 minutes. Whisk eggs into chocolate mixture until combined. Add sifted flour and cocoa. Whisk to combine. Fold in caramello chocolate. Spread mixture into prepared pan. Bake for 20 minutes or until top is firm to touch. Set aside to cool completely. Using a 5cm heart-shaped cutter, cut brownie shapes. Serve dusted with cocoa powder. Notes Tip: Freezing the chocolate makes chopping the chocolate into squares easier and ensures whole chunks of caramel in the brownies.
This next recipe is great for Coeliacs as it flourless which means it is gluten free!
ALMOND AND RASPBERRY FLOURLESS CHOCOLATE CAKE
Preparation Time 15 minutes
Cooking Time 25 minutes
Ingredients (serves 2)
Light olive oil spray, to grease
60g butter
55g (1/4 cup) caster sugar
1 1/2 tbs cocoa powder
30g (1/4 cup) almond meal
1 egg, lightly whisked
1 tbs milk Fresh raspberries, to serve
Chocolate ganache
150g dark chocolate, coarsely chopped
2 tbs pouring cream
Method
Preheat oven to 180°C. Spray two 9cm (base measurement across the widest part) heart-shaped cake pans with oil. Combine the butter, sugar and cocoa powder in a small saucepan. Cook, stirring, over medium-low heat for 5 minutes or until smooth. Set aside to cool slightly. Beat the almond meal, egg and milk into the cocoa mixture. Divide the mixture evenly between the prepared pans. Bake for 10-12 minutes or until firm to the touch. Set aside to cool slightly before turning out onto a wire rack to cool completely. To make the chocolate ganache, combine the chocolate and cream in a small saucepan over medium-low heat. Cook, stirring occasionally, for 5 minutes or until mixture is smooth. Set aside, stirring occasionally, until the mixture cools and thickens. Spread the chocolate ganache over the cakes. Top with raspberries.
*All recipes are from http://www.taste.com.au
The history of Valentine's Day is an obscure mystery. Today, the Catholic Church gives recognition to at least three different saints named Valentine or Valentinus. All three were martyred. One such legend explains that Valentine was a priest who served during the third century in Rome. At that time Emperor Claudius II decided that single men made better soldiers than those with wives and families, he outlawed marriage for young men preferring to see them as his crop of potential soldiers. Valentine, seeing the injustice of the emperor, defied Claudius and continued to perform marriages for young lovers in secret. When Valentine's activities were discovered, the emperor, Claudius ordered that he be put to death.
Some stories suggest that Valentine, for attempting to help Christians escape rough and unrelenting Roman prisons where they were often beaten and tortured may have been killed. One legend suggests Valentine sent the first "valentine" greeting himself. It is believed that while in prison, Valentine fell in love with a young girl, thought to be have been his jailor's daughter, whom would visit him during his confinement. Before the time of his death, he allegedly wrote her a letter signed "From your Valentine," a sentiment that is still used today. All be it, the truth behind the Valentine legends is clouded, the tales certainly accentuate his appeal as a sympathetic and romantic character. Valentine was one of the most popular saints in England and France by the time of the middle ages.
2 Give your lover a dozen roses and do it with a creative twist. Give eleven red roses and one white rose. Attach a note that reads: "In every bunch there's one who stands out and you are that one."

St. Valentine's Day Happy Valentine's Day teddy
by
GOLDENJACKAL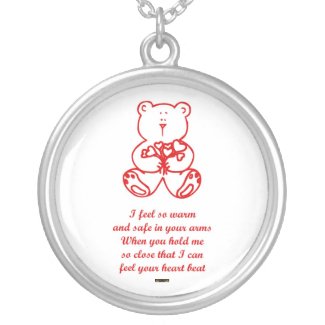 St. Valentine's Day Happy Valentine's Day teddy
by
GOLDENJACKAL

St. Valentine's Day Happy Valentine's Day teddy
by
GOLDENJACKAL
3 Sending a birthday card isn't just a good idea, it's an obligatory romantic gesture. But how about doing something different this year? On your lover's birthday, send a "thank you" card to his/her mother.
4 Gallantry never really goes out of style. So every once in a while kiss her hand with a flourish. Note: The proper way to kiss a woman's hand is to lower your lips to her hand. You don't raise her hand to your lips. Little Things Mean a Lot
6 Gift wrap a wishbone in a jewelry box. Send it to her with a note that says, "I wish you were here." 7 Unplug the TV. Put a note on the screen saying, "Turn me on instead."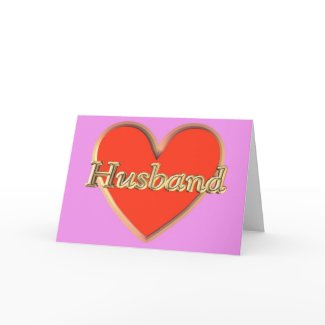 Happy Valentine's Day for Husband Valentine heart
by
GOLDENJACKAL

St. Valentine's Day Happy Valentine's Day Bear
by
GOLDENJACKAL
/www.zazzle.com/you_me_it_was_meant_to_be_valentine_card-137295154583769012?gl=GOLDENJACKAL&rf=238648674339507088">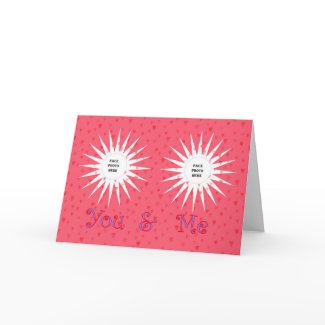 YOU & ME - IT WAS MEANT TO BE! - VALENTINE CARD
by
GOLDENJACKAL
View other
Cheryl hall Cards

YOU & ME - PHOTO MUG! - VALENTINE
by
GOLDENJACKAL
More
Cheryl hall Mugs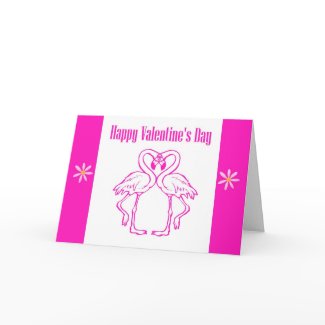 St. Valentine's Day Happy Valentine's Day flamingo
by
GOLDENJACKAL
16 Make a custom banner to welcome him home from a trip (or just to say "I love you!"). Use construction paper and crayons, or poster board and markers, or old sheets and spray paint.
17 Craig liked doing things in a big way. He was a dramatic and loud (though lovable) kind of guy. Mary, on the other hand, was proper and quiet (and just as lovable). Craig sometimes criticized Mary for not being expressive or outrageous enough. Until . . . one day when Craig returned home from a business trip and was greeted by Mary and two hundred forty-three members of the local high school marching band on their front lawn. (Most people don't consider John Philip Sousa marches to be romantic but Craig does!)
Romance for Dummies
34 Practice "Even-Day/Odd-Day" Romance: On even days it's your turn to be romantic, and on odd days it's your partner's turn.
35 No time or too lazy to wrap those gifts? Buy fancy bags and pre-decorated boxes for gift-wrapping presents.
36 Ask her best girlfriend or her mother for help. Ask her to go shopping with you (secretly!). Tell her you want to spend one afternoon shopping for a year's worth of gifts for your partner. Establish a budget, let her think about it for a week, then go shopping together.
*This text is just an excerpt from this page http://www.1001waystoberomantic.com/romantic_tips.htm Visit this page to see the rest of the list.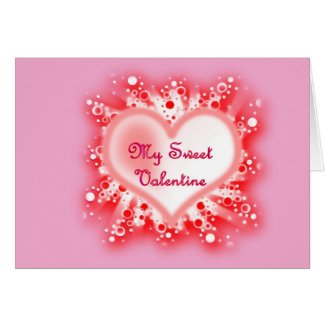 St. Valentine's Day Happy Valentine's Day heart
by
GOLDENJACKAL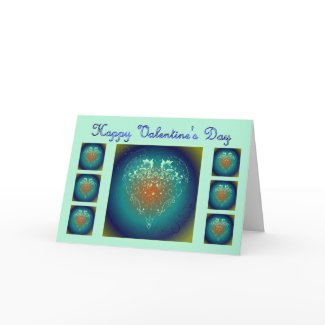 St. Valentine's Day Happy Valentine's Day heart
by
GOLDENJACKAL

St. Valentine's Day Happy Valentine's Day roses
by
GOLDENJACKAL